Jamison M-5000 Mattress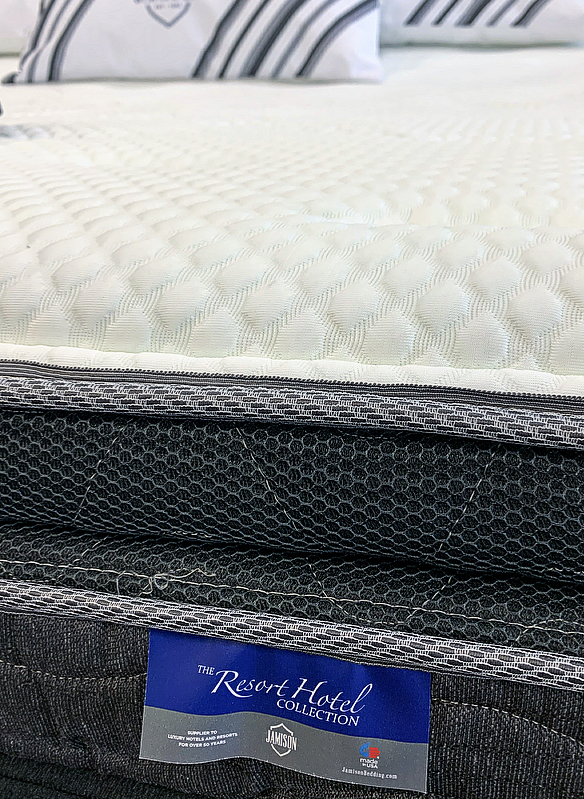 I promised last week that I would be outlining some stand out models from Jamison Custom line of mattress.  Today I want to talk about one that really captured the essence of what I love about Jamison Custom.  People who were fans of some of the higher end RST models like the 420 and the 440 will immediately feel at home on the M-5000.
One of the things I have always respected about Jamison as a company is that they were using naturally derived foams back before it was considered cool.  They have always been very forward thinking in their foam choices.  One of my favorite from the past was the Mountain Top all natural Latex they have been using for years and still use to this day.  The M-5000 uses a uniquely designed GEL Foam made from pumpkin seed oil.  It feels so unlike any other GEL foam I have ever felt.  It is so responsive and dense I know this will be game changer.  I spent about 45 min. on it at the Jamison Custom showroom in Tennessee while testing other mattresses from the line and the Jamison M-5000 Mattress really stood out.