Jamison Custom Resort Mattresses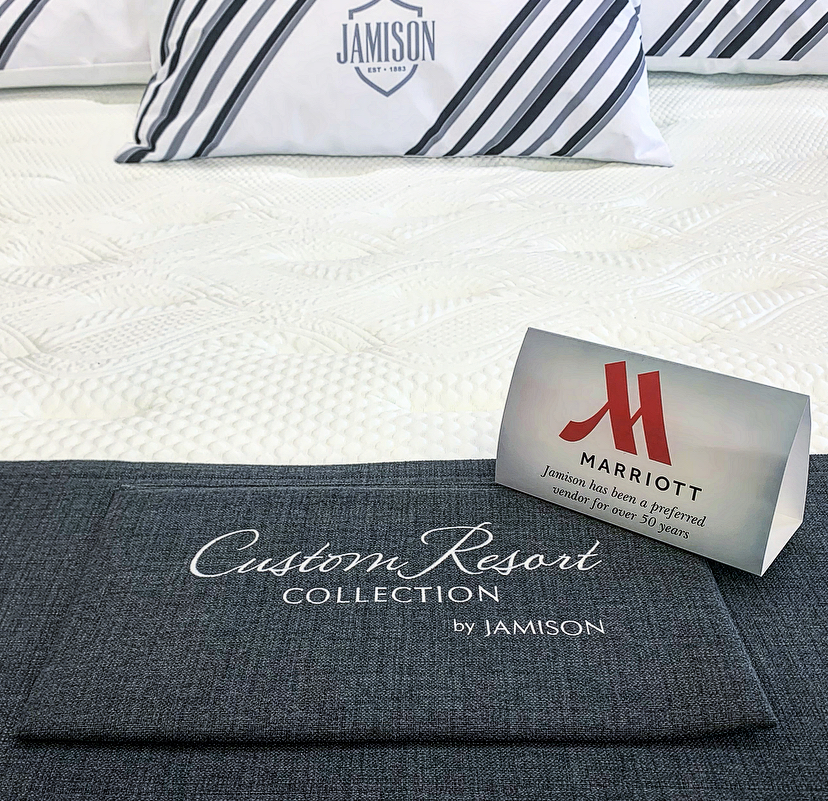 Jamison Custom Mattresses has made a few additions to there popular Resort and Autograph collections. This growing line up still has your favorite models but these new models a re certainly worth mentioning. I have said for years that Jamison is one of the top 5 mattress companies in the world. That fact that Marriott chooses them to design and build the mattresses for their highest end resorts says something for sure.
One model that really blew me away was the Lucerne. Man that thing sure feels good. It has a massive pillow top that would fit into the Box Top category. The gel foam in the top gave it the nice softness you would expect from a bed of this stature. Even with its soft top I always felt a sold feel of back support in my lower back. That's how you judge a great soft mattress. You want to make sure that you can always feel the support in the curve of your back. The high coil count of the core gives the Lucerne a nice solid feeling to support the soft foam. I think it is a home run for Jamison.
Be sure to check with your local Jamison dealers to try this awesome mattress for yourself. It should be showing up on showroom floors any day now.