Legendaire Mattress Reviews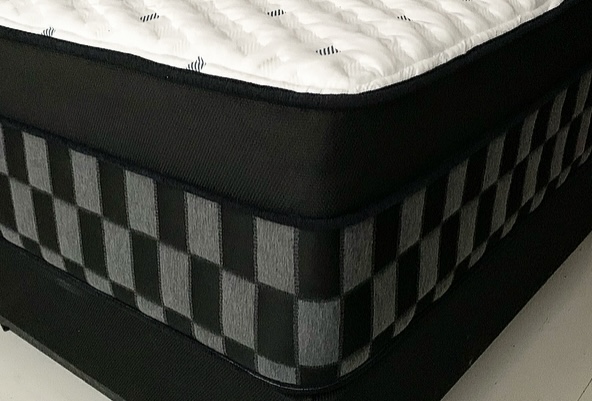 We have been doing a deep dive into the new Legendaire Mattresses recently. It started when we took a trip to the Vegas Furniture Market to review some new bedding products. We were almost done with our trip and saw the Legendaire showroom towards the end. From the moment we stepped in we were absolutely blown away by the Legendaire Hotel & Resort Collection. Aesthetically they were some of the best tailored mattresses we had seen all week and then we laid down. Legendaire has been working on a host of proprietary material lately to offer a truly unique feel like no other mattress. Well, they have achieved that in spades. We were all surprised about how they could make the mattress feel soft, luxurious, and maintain the durability and commercial grade design they are known for. They have added several new mattress to the Legendaire Brand including:
Aspen Park Plush
Cotton Sail Pillowtop
Breckenridge Firm
Oasis Aloe Vera
Grand Meridian
Grand Astoria
Carmel Cashmere
Emerick Firm
Grand Luxe
Grand Duvet
Brooklyn Park
Emerald Bay
By Legendaire Hotel & Resort Collection
Feel free to share a review about your Legendaire experience.
(see Home Page to learn about our Hypstir Subscriber requirements)